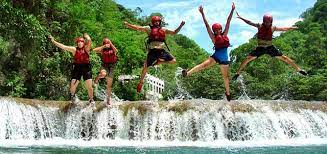 In order for the population to safely visit bodies of water, swimming pools, spas and summer camps, the State Civil Protection Coordination already supervises these places of recreation to verify that they have the necessary prevention measures, as well as trained personnel and the necessary equipment for any eventuality that may arise.
This was commented by the head of the agency Mauricio Ordaz Flores, "we have already started with the supervision, we have already urged the mayors as well as the Civil Protection directors of the different municipalities to redouble their efforts and be very attentive, the recommendations have been very basic but very important, they have to be very responsible and have an ambulance, paramedics, etc."
He added that municipalities in the Central Zone and Altiplano, as well as Ciudad Valles, have already been visited in order to train the brigade members responsible for the security of tourist sites and to monitor bodies of water.
The places with the greatest influx of visitors are expected to be Micos, Media Luna, Tamasopo and some part of the Altiplano, but the Gogorrón spas in Villa de Reyes are also supervised, and seven public pools in the metropolitan area, "We will not allow a single tourist center to exist that does not have lifeguards, paramedics, and their corresponding certification and training."
He recommended visitors to tourist sites not light bonfires, and if they did, make sure to put out the fire well to avoid fires, he also called not to throw away cigarette butts or glass containers.
 Source: El Sol de San Luis