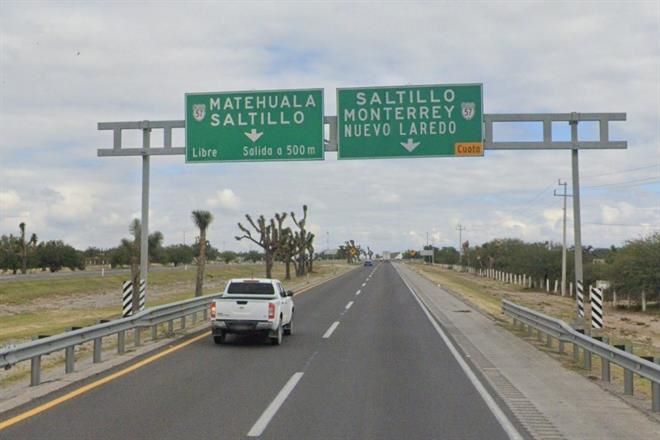 A month ago in Matehuala, the kidnapping and robbery route of Federal Highway 57, on the borders of Nuevo León and San Luis Potosí, was exhibited. More than 100 migrants were rescued on April 7, after a complaint from a tourist transporter from Guanajuato. An armed group had kidnapped them.
But the police operation that involved the National Guard did not deactivate the criminal cells.
And this Monday, motorists heading to Monterrey were kidnapped near the municipality of Doctor Arroyo, south of Nuevo León, about 35 kilometers from Matehuala, San Luis Potosí.
Criminals with long weapons ambushed vehicles that were traveling along the federal highway, and only on Monday afternoon they took as victims at least eight people who stole their belongings and six trucks.
The commando took their victims to an abandoned area, from whom they stripped their wallets, cell phones and electronic equipment; they asked them for their credit card PINs and forced them to delete iCloud accounts from their iPhones so they wouldn't be tracked.
"You go at speed, they caught up with you and they cut you off suddenly until they manage to stop the vehicle," said one of the victims, intercepted shortly before six in the afternoon.
After the threat, a couple of subjects with long weapons took the vehicle from the travelers. "They got into our truck; they asked us to lower our heads. They were pointing at us and one of them drove up to take us to a gap, where they entered about 5 kilometers," she narrated.
For hours they had the captives lying face down on the floor and held at gunpoint by criminals who cut cartridges with threats that they were going to kill them. The victims listened to radio communications where the criminals exchanged notices of trucks leaving Matehuala to be intercepted and assaulted later.
Only on Monday afternoon, Labor Day, the criminals seized six trucks: two Tacomas, one HS and one Lobo, owned by the Kansas City Southern company, in addition to two more that were not identified.
Suddenly, around nine o'clock at night, the following was heard on the radio: "The quota has already been completed." The victims were abandoned in the breach and the criminals fled in the stolen vehicles.
Source: Reforma