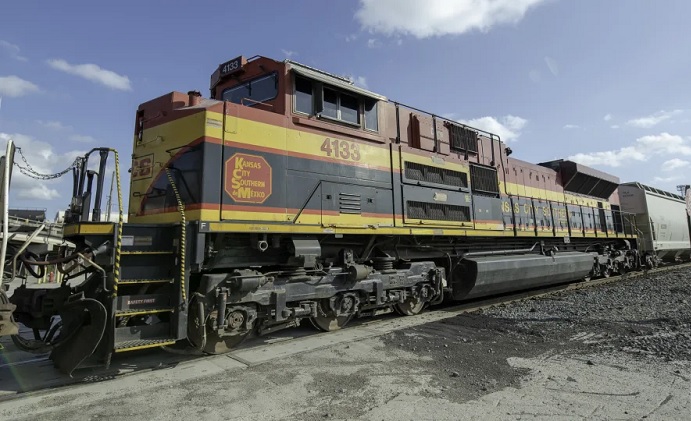 Canadian Pacific Kansas City (CPKC) railroad is expanding its Mexico cross-border capacity with the addition of 1,000 53-foot refrigerated intermodal containers.
The expansion is designed to offer more options to shippers using the company's recently started Mexico Midwest Express (MMX) daily premium single-line intermodal rail service running between the U.S. Midwest and Mexico.
MMX debuted May 11, with trains linking key logistics markets in Chicago, Kansas City, Missouri, and Laredo, Texas, along with the Mexican cities of Monterrey and San Luis Potosi.
"Since being launched, MMX has provided truck competitive service, delivering exactly what we promised and executing what many said could not be done," Jonathan Wahba, CPKC senior vice president of sales and marketing, bulk and intermodal, said in a news release. "We're providing customers with the fastest transit times in the rail industry and this expansion of our state-of-the-art reefer equipment gives more customers the solution they need to convert to rail."
The new refrigerated containers are part of CPKC's TempPro solutions, moving fresh and frozen produce, baked goods, candy, and other food products northbound and sending beef, chicken, and pork from the U.S. to markets in Mexico.
In April, CPKC announced agreements with Schneider and Knight-Swift Transportation for intermodal services using MMX.
CPKC's MMX rail service comes as competing Class I railroads are beefing up their own cross-border offerings.
In April, rival CN announced a partnership between Union Pacific and Mexico railway Ferromex to offer a transcontinental intermodal service.
CN has also said it is partnering with maritime and logistics services company Crowley to provide integrated rail and ocean service between Mexico and the U.S. Midwest and Canada via the Port of Mobile in Alabama.
Source: El Financiero
---