Lucio Muniain et al Architects sculpts fragmented concrete volumes for HMZ House in San Luis Potosi, Mexico. Situated in the serene La Loma Country Club, the two-story house is designed to accommodate a family of six. The primary construction material, concrete, posed a unique challenge to the architects, emphasizing the exploration of space and its less conventional aspects. Guided by the principles of Luis Barragán, the design transcends traditional living spaces, extending to interconnected paths that link various areas like the library, dining room, kitchen, and bedrooms.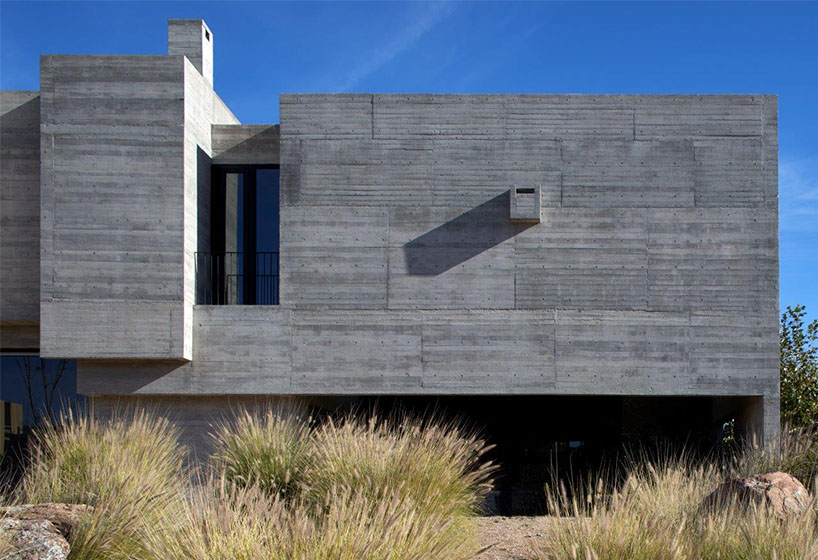 THE CONCRETE VOLUMES OF THE LIVING SPACES RESEMBLE A SCULPTURE
This unconventional approach creates a harmonious space that redefines aspects like lighting, pathways, serenity, and drama, embodying architectural romanticism. Featuring panoramic views of the golf course and adaptable open floor plans, the HMZ House is designed to be discovered gradually, emphasizing privacy as a crucial element. The house aligns with architect's Lucio Muniain belief that architecture should resemble sculpture, marking a distinctive fusion of form and function.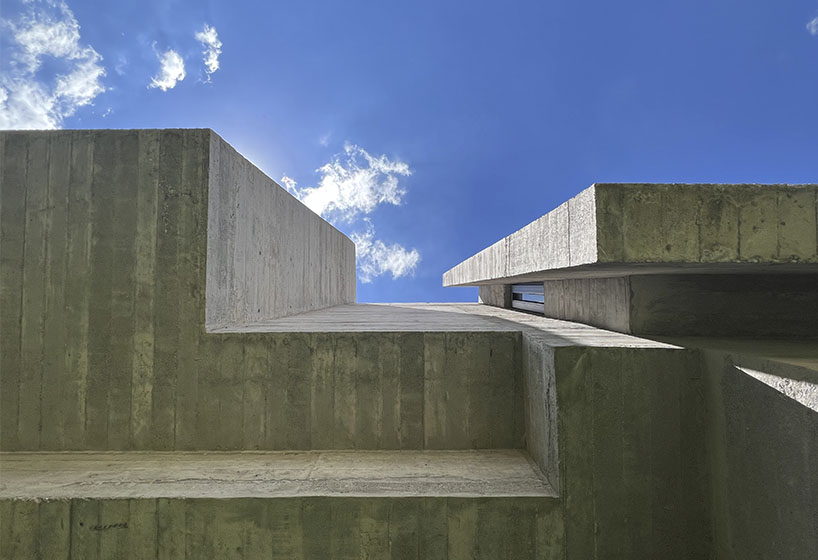 using solid concrete the design uncovers parallels between architecture and sculpture | image by Lucio Muniain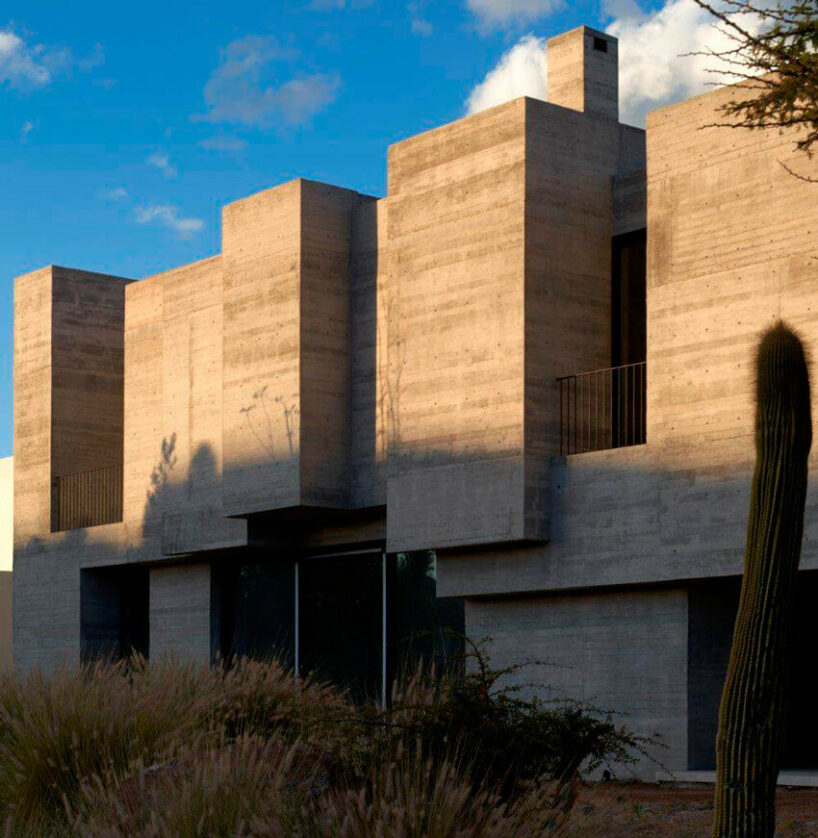 the two-story HMZ House, designed for a family of six, presents a unique architectural form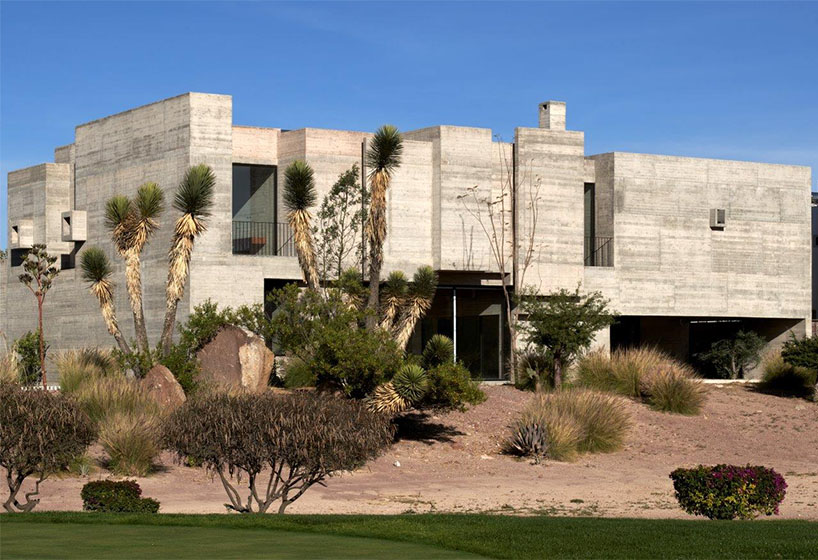 HMZ House stands in tranquil La Loma Country Club, San Luis Potosi, Mexico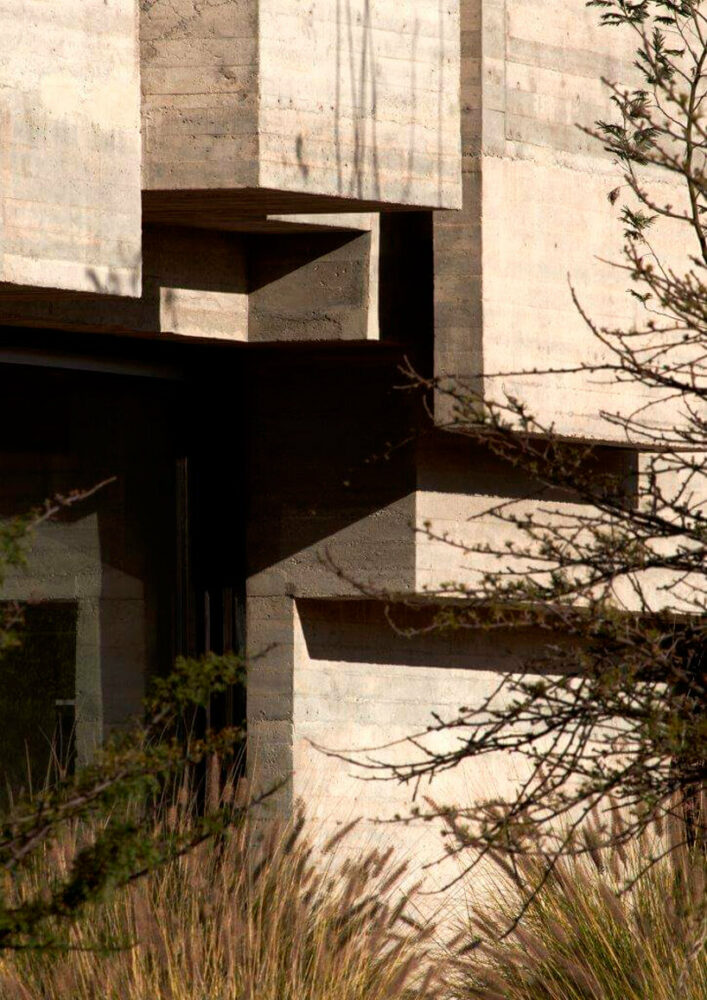 the project seamlessly combines architectural form and functionality in a distinctive manner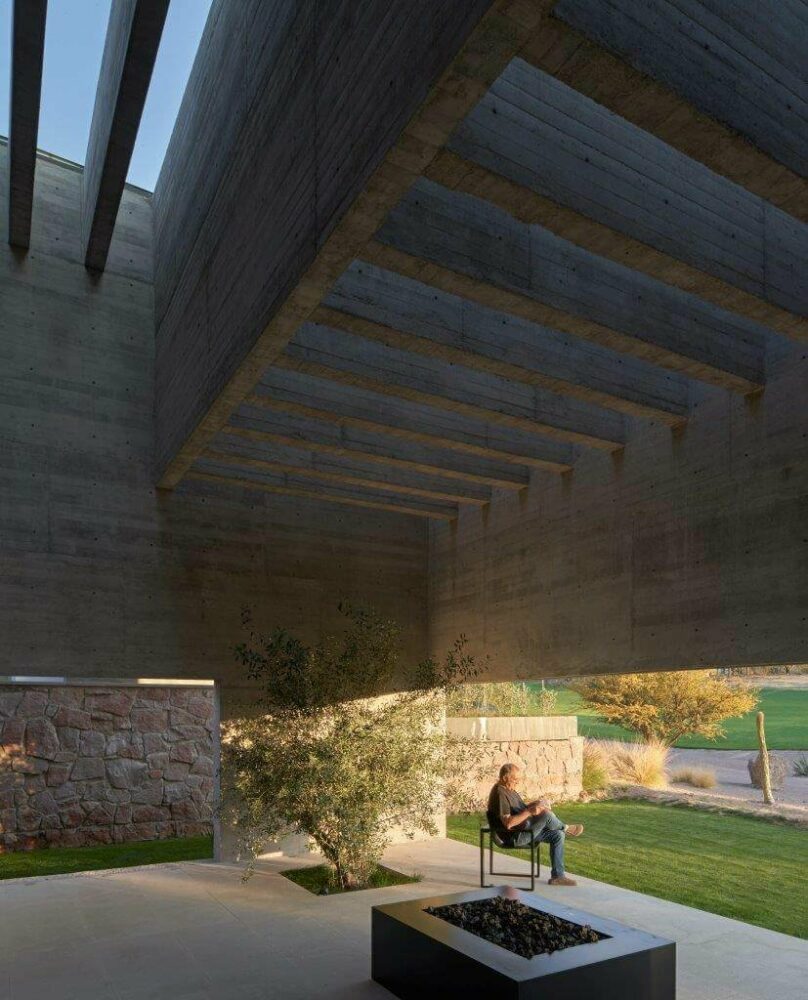 the spaces enjoy panoramic views of the golf course and adaptable open floor plans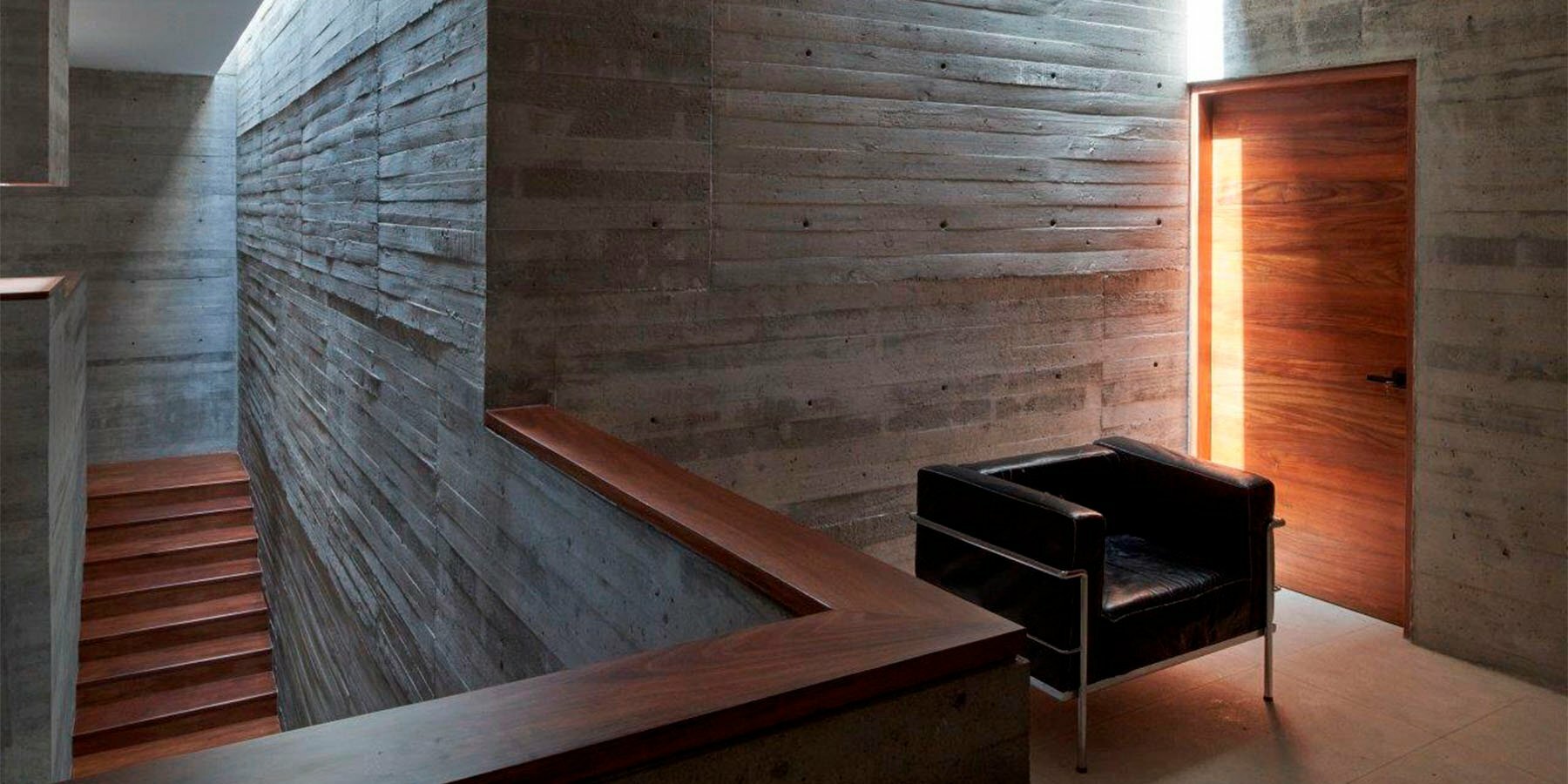 guided by the principles of Luis Barragán, the design transcends traditional living spaces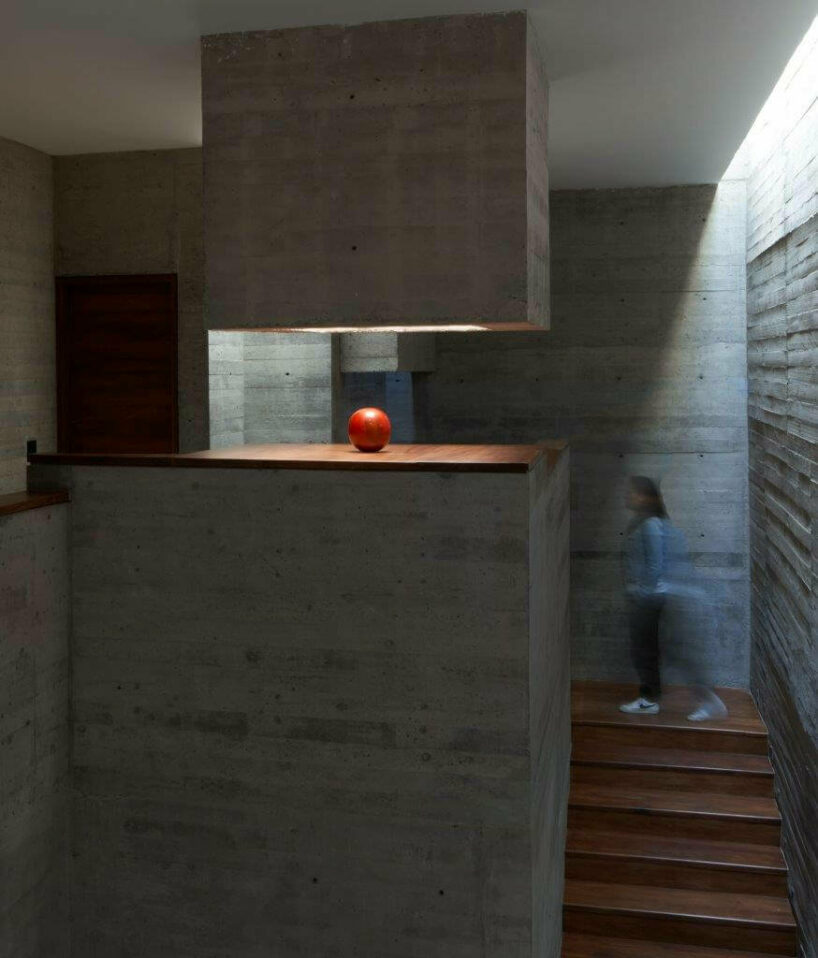 the interconnected living spaces are linked through a path bridging the library, dining room, kitchen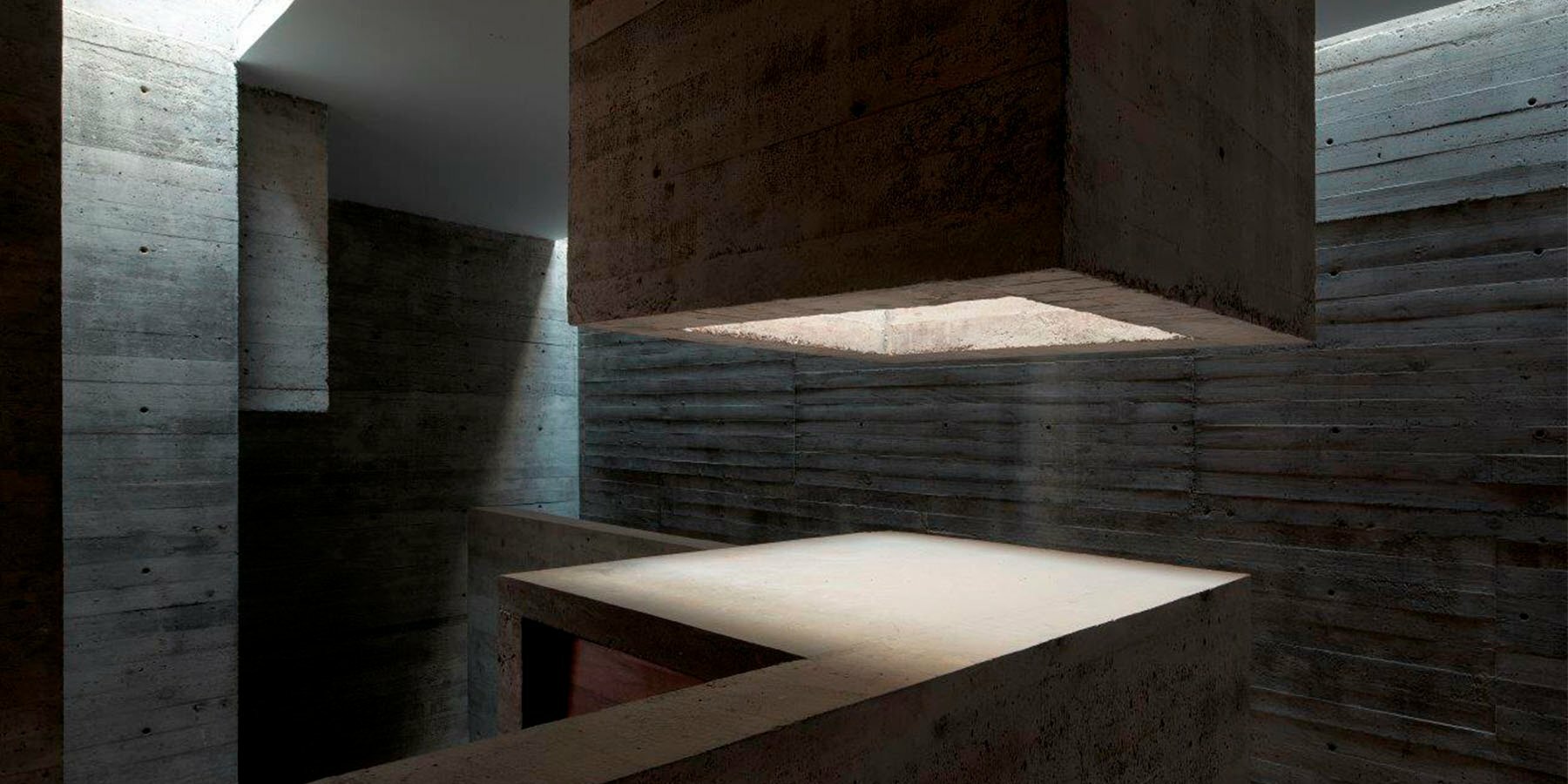 the design encapsulates the essence of architectural romanticism, redefining space exploration