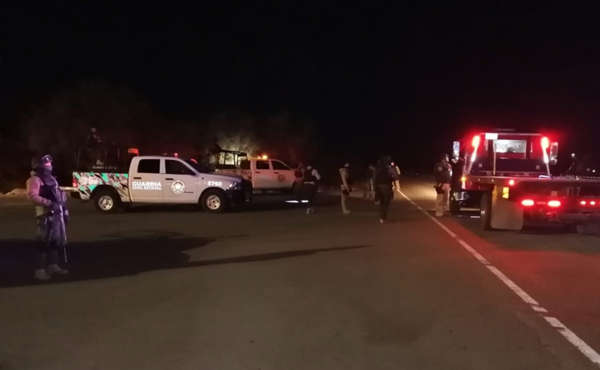 On the afternoon of this Saturday, January 7, an armed attack against elements of the National Guard and the Mexican Army occurred in the municipality of Charcas, San Luis Potosí, which left three elements dead.
The ambush took place on the Santo Domingo-Charcas highway axis, while the elements carried out surveillance operations in the place.
Inhabitants of the San Juan del Tuzal community confirmed that panic was sown in the area due to the exchange of bullets between a group of armed civilians and elements of the National Guard and the Army.
According to the inhabitants of the municipality, there was an intense mobilization of the Mexican armed forces and after the exchange of bullets, the hospital of the Mexican Social Security Institute (IMSS) in the municipality of Charcas began to receive about a dozen wounded, all from the National Guard and the Army.
For its part, the Prosecutor's Office confirmed the aggression against the elements and the initiation of the investigation into the tragic event.
The State Attorney General's Office (FGE) explained that the balance of the aggression so far is two elements of the GN and one of the Sedena without life in the line of duty.
The state Civil Guard, Investigation Police (PDI), and federal corporations deployed a security device in the area to find those responsible for this event.
"The bodies of the victims were taken to the Legal Medical Service (SEMELE) for the legal necropsy. The FGE Expert Services process the scene of the events and collect the respective evidence," it was mentioned in the official FGE statement.
Source: El Informador