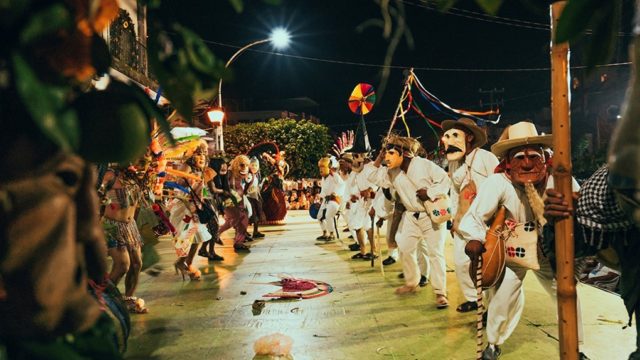 The celebration of the dead will take place at the Xantolo festival from October 28 to October 4 in Huasteca Potosina.
San Luis Potosí is a state that seeks to preserve Mexican traditions through the Xantolo festival, as well as other activities that are planned for those dates.
The celebration of the Day of the Dead is one of the most beloved traditions by Mexicans, among cempasúchil flowers, copal, altars and the memory of our loved ones, the state of San Luis Potosí is preparing to resume tourism with the "Xantolo in your City ". The origin of this celebration stems from the traditions of the indigenous communities to remember "those who are no longer there."
As part of the promotion of responsible tourism, a master plan for tourism development for the Huasteca is currently being worked on, the main objective of which is to maintain local traditions and bring them in a respectful way to the city of Potosí, which will have a parade of floats. and troupes on Avenida Venustiano Carranza de SLP, as well as a Monumental Altar in the Plaza de Armas.
The metropolitan cathedral of San Luis Potosí will also be part of the Xantolo since the Fiesta de Luz will take place there, in addition to there will be a local Handicrafts Festival.
The celebration of the day of the dead "Xantolo en tu Ciudad" will be held on October 30 and 31: the ideal opportunity to reconnect national tourism with Mexican roots thanks to the fact that a program with various activities is being developed, ranging from visits to the local pantheons, a tour of the main streets of the city with troupes, placement of altars, typical dances to the rhythm of traditional Tének and Náhuatl music, as well as being able to enjoy the typical gastronomy of the Day of the Dead. 
Likewise, as part of the agenda of the SLP Tourism Secretariat, its projects will be focused on developing sustainable tourism, in addition to providing support to mining towns and promoting magical towns since one of its objectives is to make San Luís Potosí shine for its tourist attraction. 
Some of the activities that will take place in the Huasteca Potosina for the Day of the Dead celebrations are:
Regional contest of catrinas
Night tour "Mictlan"; Parade and demonstration of comparsas de Huehues
Copaleo at rest of the pantheon and floral offering
Tamale fair
Start ritual of Xantolo 2021 and first presentation of the Tamaleton flyers with Tanchahuil
Parade of floats through the main streets with the theme "Xantolo 2021"
Traditional horseback riding; Parade and demonstration of traditional comparsas from Huehues and allegorical cars.