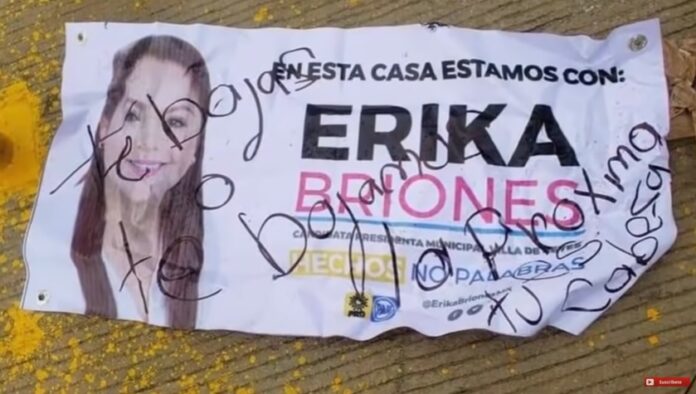 The candidate of the PRD-PAN coalition for the municipal presidency of Villa de Reyes, Erika Briones Pérez, suffered an attack during her campaign closing activities.
In videos, the applicant is seen scared and with tears on her face, moments after she was intimidated by a group of armed men.
Erika Irazema Briones Pérez, was accompanied by her youngest son on the way to the closing of the campaign.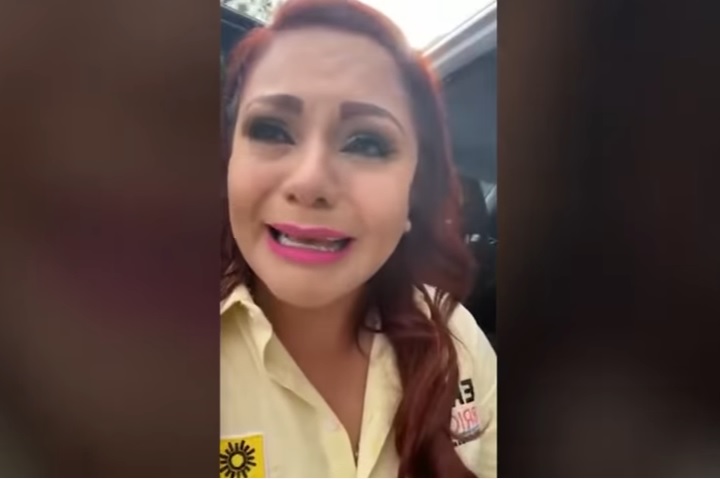 As she was leaving her home in the community of Pardo, Villa de Reyes, she was hit by a truck, armed civilians immediately descended, despite the fact that she was guarded by agents of the National Guard who did absolutely nothing to defend her.
In her social networks, she said that this type of violence is just outrageous, she said that it is inadmissible that the authorities allow this type of situation "I am not going to cancel my campaign closure, I reaffirm my commitment to the people of Villa de Reyes, San Luis Potosi, I will not be intimidated. "
In one of her videos, the licensed mayor is heard saying that "this is situation not going to pass just like that"
In a second video, people from her campaign team request the support and intervention of the security authorities, especially the National Guard.
The candidate, who is seeking reelection, denounced that she has been a victim of violence for two months, she has received threats assuring that they would kill her son. She maintained that in the community of El Rosario, Villa de Reyes, members of her work team were also intimidated, in fact, there was a shooting just a few days ago.
"I am the victim of a campaign of political gender violence, that they let people vote for whoever they want, they do not want to inhibit people with these dirty games, we are not going to allow it," Erika Briones Perez wrote on her social networks.
Source: OEM