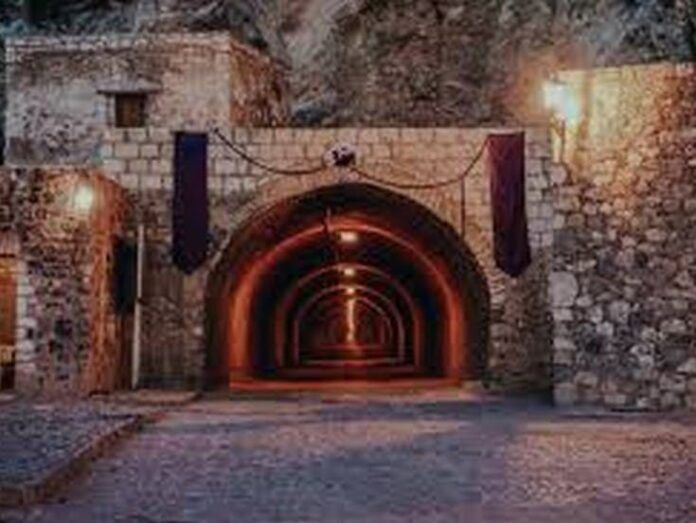 In the past there was a town of stone, overflowing with silver, capable of making a long tunnel as a display of power. There was also another one made of stone, looted by the ball, almost ghostly, with wild dogs and old men waiting to die.
One where reckless young people went looking for answers, and another that was colored with the Huicholes and with whom they liked to study their mysticism. Real de Catorce is a town with a stone face and a taste of Chabuco.
About:
Real joined the Pueblos Mágicos program in 2001.
Real de Catorce is forged from this mining culture and also from the culture of the Huicholes.​
In 1778 began the stage of greatest splendor in Real de Catorce. Its mines, along with those of Zacatecas and Guanajuato, were leaders in silver extraction until the 20th century.
There are several theories about the name Real de Catorce. One of them speaks of a gang of thieves who stole on the roads of the place; when they were apprehended and executed they added 14 and from there the name arose.
Attractions:
Immaculate Conception Parish
Ogarrio Tunnel
Father José Robledo Parish Museum
Bullring and the palenque de roosters
Holidays:
San Francisco de Asís, on October 4 San Francisco de Asís or "Santo Charrito" as he is also known is honored, who leaves his church on a pilgrimage throughout the town.​
Day of the Dead, on November 1 and 2, in the town pantheon, the traditional Day of the Dead is celebrated, only solemnly and in silence.
Location:
Real de Catorce is located 239 km from San Luis Potosí, the state capital.
Source: SECTUR