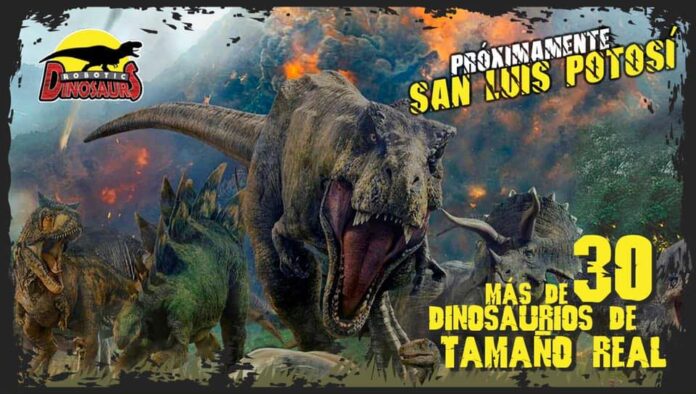 Starting this June 18, dinosaurs will invade the city of San Luis Potosí, since the Robotic Dinosaurs exhibition will take place in Plaza Tangamanga from that date until August 22 of this year.
The exhibition will be open from 11:00 to 20:00, Monday through Sunday.
On the website where information about the exhibition is offered, it was indicated that the use of face masks is mandatory and that, in case of not using it correctly, covering the mouth and nose, access will not be allowed.
Children who are three years old and over must pay a ticket.
In social networks, it was indicated that in this event there are 25 species of dinosaurs and that the cost of the ticket is 110 pesos per person.
For this exhibition it is forbidden to carry professional cameras as well as to enter with food and drinks.
Source: El Universal