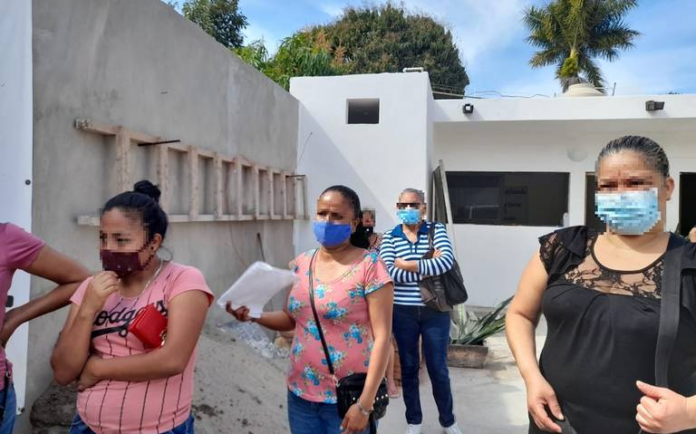 Neighbors of the Estero neighborhood assure those police elements continually "search" and pick up the neighbors
Mazatlán, Sinaloa. – A group of neighbors from the Estero neighborhood reported mistreatment and irregularities committed by the Municipal Police in that settlement.
Mariana Gutiérrez, an affected neighbor, relates that last Wednesday night, upon arriving at her home located on Main Street, elements of the Municipal Police, men, and women, arrived, according to a "routine check-up".
She stressed that they never entered her home, but they did search her car and began to question her and her husband about the origin of their belongings.
"They searched my husband, but found nothing, they asked him why he had that house and those cars and why did he have another house, and the other house belongs to my parents, I bought the car with a lot of sacrifices and 18 years of Seniority guarantees me so that Infonavit gives me a house, I brought 3,200 pesos because it was to pay for the plates, they handcuffed him and took him away, "he said.
The neighbors who accompanied her assure that it is not the first time that these types of situations have happened since they continually "search" people "if something does not seem to them."
"One of the officers wanted me to give her that money and the car keys at all costs and they wanted to throw the car on me several times," he added.
She affirms that her husband was never taken to the Public Ministry or as a detainee, but when he refused to hand over the money they handcuffed him and put him on the patrol, later they spoke to him by phone to negotiate his release, but when he did not give in, they left him lying in a mangrove, after 10 minutes he arrived home, but all beaten.
"Instead of feeling safe, they scare us, we just see a patrol and get in, because we think they are going to take us," said another of the neighbors.
They added that only one of the patrols had a number, it was 374. The events occurred around 10:00 at night and now they will proceed to file a formal complaint.
Source: elsoldemazatlan.com.mx