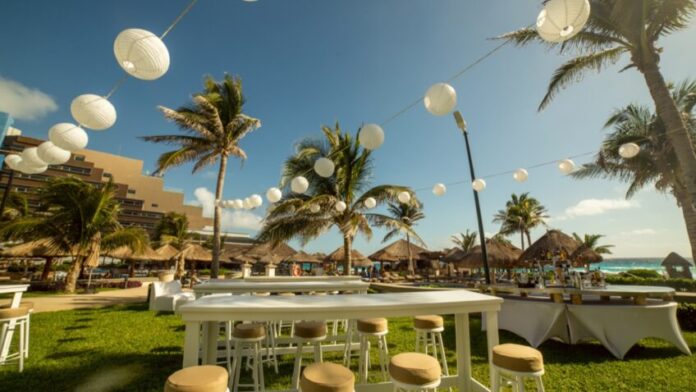 Representatives of companies from the United States, Mexico and Latin America made inspection visits to the Mexican Caribbean this month, with the intention of holding events such as congresses, annual conventions and expos.

"The Mexican Caribbean is, due to the hotel infrastructure, air connectivity, and natural attractions, in addition to the warmth of its people, the ideal place to hold events related to Meeting Tourism. It is also important to mention that, since the beginning of the pandemic, health prevention protocols have been implemented in Quintana Roo that allows travelers to be certain ", commented Darío Flota Ocampo, general director of the Quintana Roo Tourism Promotion Council.

The representatives of companies that recently visited the Mexican Caribbean were interested mainly in tourist attractions, such as water activities and entertainment, for an annual convention of 500 people from the United States, to be held in September 2021. For their part, the organizers of an expo in Cancun that will be for 900 national attendees, focused their search in large spaces and outdoors. 
Additionally, a digital media company specialized in the Latin American meeting industry visited Grand Costa Maya, where it made recordings of venues for weddings, events, congresses, and conventions, and obtained graphic material that will serve to promote the benefits of the destination on its platforms. and media.
Starting next Monday, February 22, the entire state of Quintana Roo will be in yellow at the State Epidemiological Traffic Light, which allows outdoor events with a capacity of up to 50%, while in closed spaces up to 30 %.

Quintana Roo has:
• Three independent Convention Centers
• More than 100 hotels with Convention Centers
• More than 25 DMC's (Event
organizers ) • Air connectivity: International flights from the United States, Latin America and
Europe
• Theme parks, water activities, gastronomy, among other
recreational activities Inspection visits:
• Mexican company, interested in organizing an expo, assisted 900 people
• Latin American digital media company, interested in obtaining images and videos for social networks, platforms and sending notes on
Meeting Tourism in the Mexican Caribbean
• North American company, interested in an annual convention for 500 people
For the peace of mind of those who visit us:
• The Guest Assist App is a direct means of communication with the authorities, embassies, and consulates; it also contains updated information on COVID-19
• More than 7 thousand tourism companies are registered in the "Certification in Protection and Sanitary Prevention in Tourist Facilities" (CPPSIT)
• The Mexican Caribbean has the "Safe Travels" Seal awarded by the World Travel and Tourism Council (WTTC)
Source: nitu.mx